Articles
/
What do you know about Saudi flowers and plants?
What do you know about Saudi flowers and plants?
عطر النباتات المزهرة يفوح في ربوع المملكة
Source: Nadeen Al-Wazani
Despite being known as a desert country, Saudi Arabia is full of green areas with an abundance of fragrant plants and flowers that captivate the soul. Different types of flowers can be found depending on the terrain, including deserts, valleys and rocky mountains. High-quality Saudi flower farms in Riyadh, Tabuk, Yanbu and Taif also export to other countries.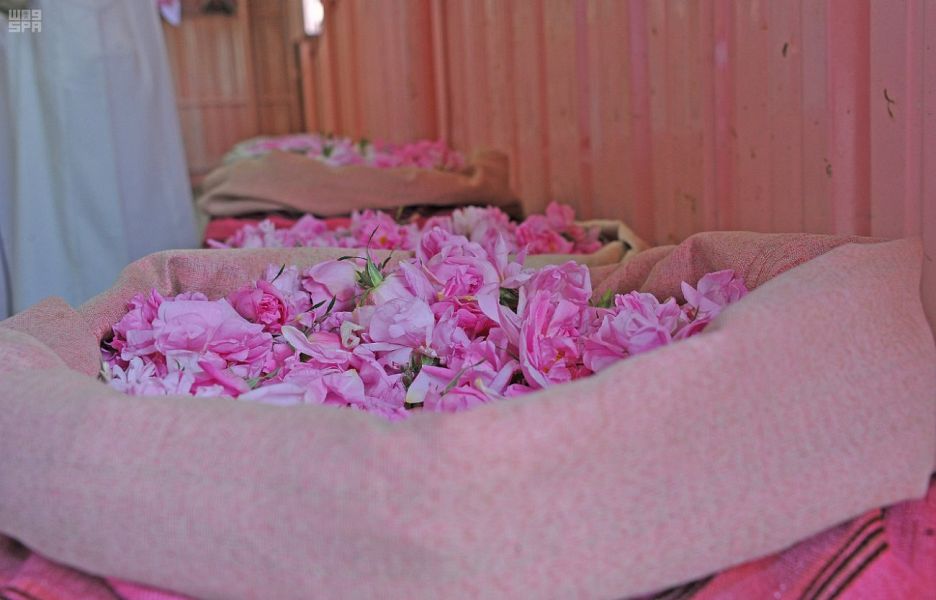 Famous roses and flowers
There are more than 80 types of wild and desert flowers in the Kingdom, the names of which differ from one region to another. The following are the most famous types of seasonal and perennial roses, flowers and plants in the country, some of which are grown in carefully controlled conditions in greenhouses.
Taif rose: A light-colored rose, its fragrance is extracted to create some of the most expensive and luxurious perfumes in the world.
Cloves: A perennial herbaceous plant, with a flower size of up to seven centimeters.
Chrysanthemum: A spring flowering plant native to Asia that can be found in various colors.
Schempera Arabica: A small yellow flower that grows exclusively in sandy soil.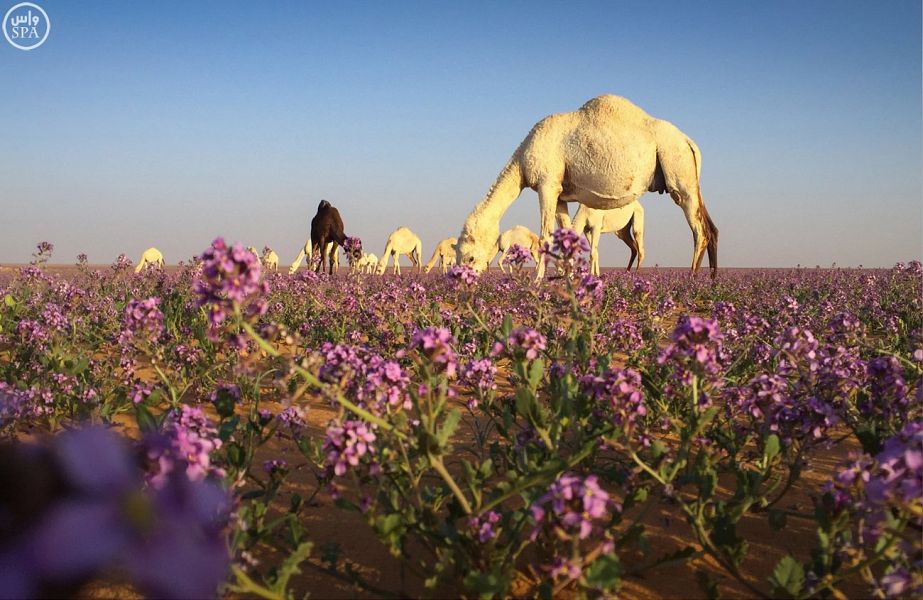 Lavender: Fragrant flowers in a beautiful violet or bright red color, growing in sandy plains.
Mugworts: An aromatic and medicinal plant with brownish flowers belonging to the daisy family, used as a tea and treatment for some diseases.
Chamomile: An annual medicinal plant that grows in Riyadh and has yellow greenish flowers in a pyramidal shape.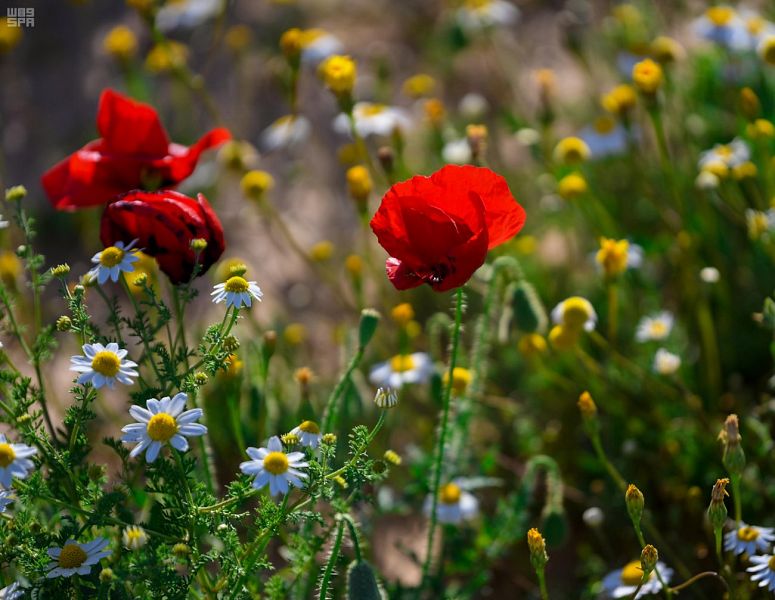 There are many other flowering plants in the Kingdom that can be grown in your garden as a beautiful decoration.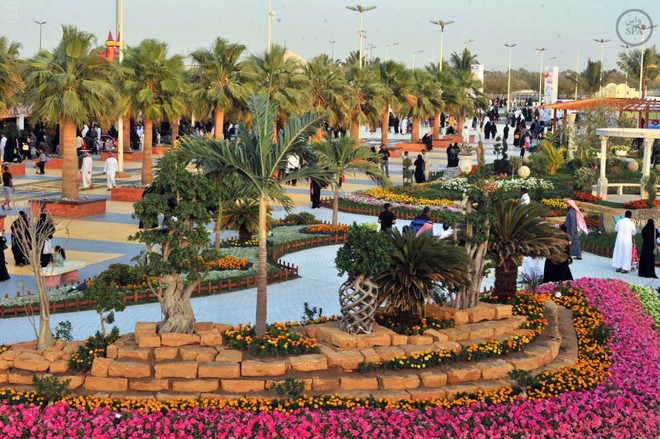 Flower festivals in the Kingdom
Annual flower festivals in the Kingdom attract tourists from all over and cater to different age groups and cultures. These events include:
• Garden and Flower Festival in Yanbu: Held in the industrial city of Yanbu, this festival entered the Guinness Book of World Records for the largest flower carpet in the world.
• Riyadh Spring Festival: This event is held during the spring and aims to educate its visitors about plants and flowers by offering recreational activities and competitions.
• Rose and Fruit Festival in Tabuk: Visitors to this colorful festival can enjoy many entertainment and educational activities, including a rose-covered train and a carnival involving roses and fruit.
• Taif Rose Festival: A truly world-class festival that has raised the profile of Saudi tourism and where visitors can enjoy learning about roses and the stages of cultivation and distillation.
---