Winter camping in the Kingdom
أجواء الشتاء تغري السعوديين للتخييم في ربوع المملكة
Source: Khuloud Al-Saleh
The Kingdom's geographical nature, diversity of terrain and climate have encouraged Saudis to seek the great outdoors and enjoy the local nature for days or even weeks on end, living as their ancestors did by simply enjoying the sands of the golden desert.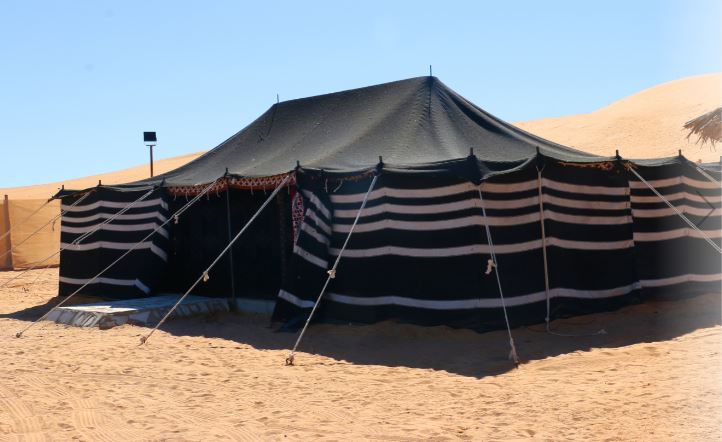 During the winter, you can find locals camping in the burgeoning green areas that start to form after the monsoon rains throughout the Kingdom and where the weather is mild and cool. In this charming atmosphere, there is an increasing demand from families and groups of friends to rent campsites where they can barbecue and drink coffee and tea boiled over a wood fire in a pleasant atmosphere.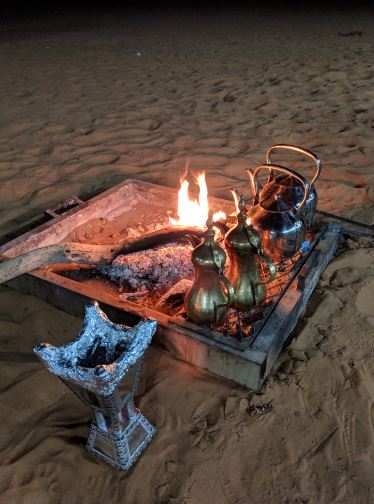 Camping is becoming increasingly safer as awareness about such activities continues to grow. Campers should choose suitable locations away from potential flood sites or wild animals while ensuring they have all necessary equipment including tents, sleeping bags, outdoor cooking facilities, first aid kits and navigation equipment. It is becoming easy to find designated sites to camp and enjoy nature in the vast desert, elevated plateaus, scattered valleys or beaches. These places include Al-Qarah Mountain in the east, the Tuwaiq mountain range north of Riyadh, golden Thumama desert and Wadi Al-Suray also near the capital.
---