Articles
/
Za'abal Castle: Sakaka's mountain protector
Za'abal Castle: Sakaka's mountain protector
قلعة زعبل وتاريخ يمتد لـ400 عام
Source: Khuloud Al-Saleh
Sitting on top of a mountain in the northern Al-Jouf province is the iconic mud and sandstone Za'abal Castle. This famous fortress forms part of a centuries-old well system that runs throughout the city, while its location at the highest point in the area gives it a commanding view of the city.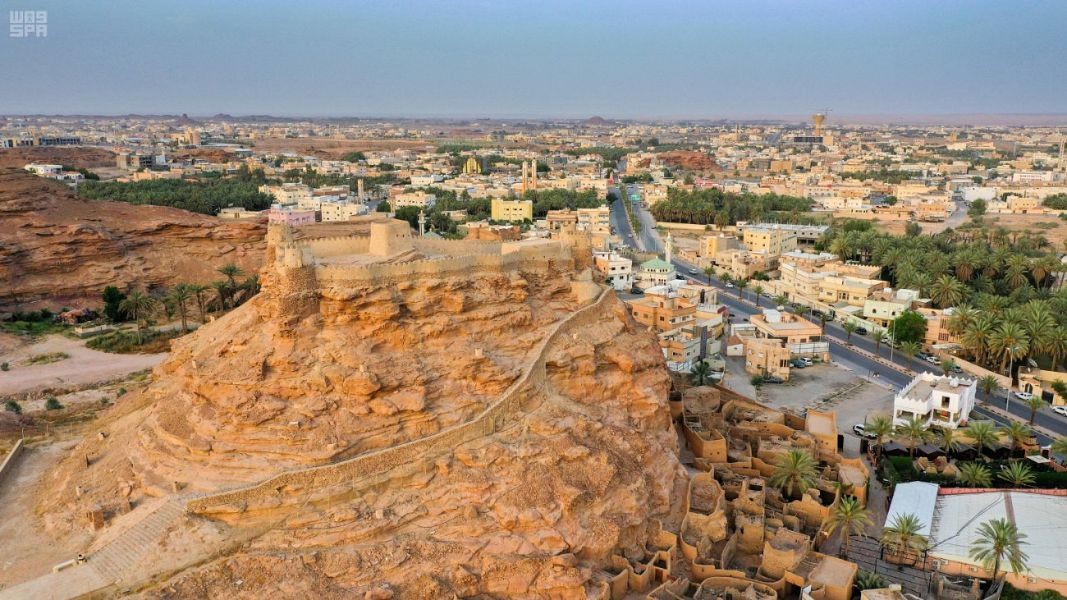 Architecture
Located northwest of provincial capital Sakaka, Za'abal Castle features a wall with four conical watchtowers and a water reservoir believed to have been built 200 years ago. Because of its distinctive location, the fort serves more than one purpose, having been designed for observation and protection against invaders.
The courtyard is also designed to catch water that is then fed into a well system running underneath the city. The wells are big enough for people to walk through, though they are closed to the public for safety reasons.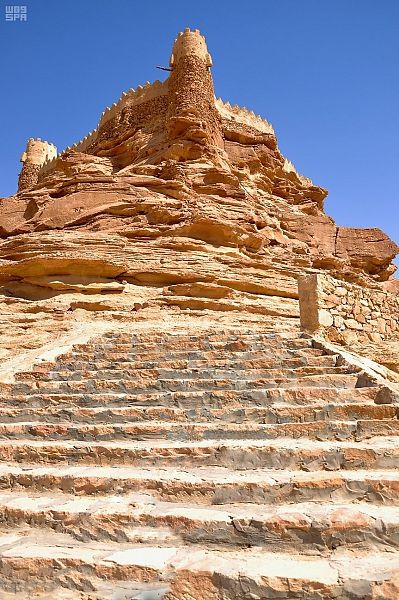 Inscriptions
This castle is located in a historical region rich in ancient inscriptions from the likes of Thamudic, Nabataean, Islamic and Greek civilizations and which date back more than 4,000 years. The region serves as a great tourist attraction in addition to being an established agricultural area filled with olive tree farms.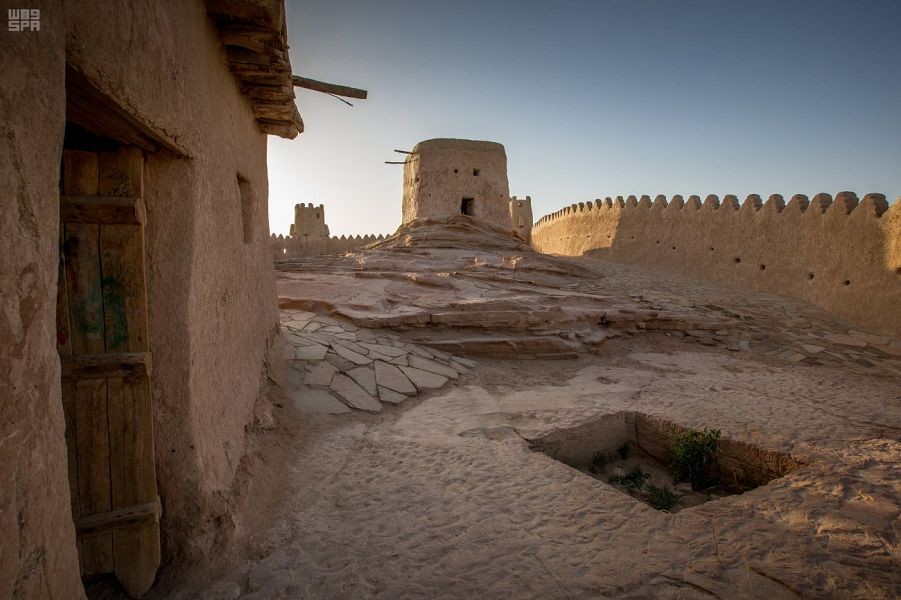 Sisra Well
Historians believe that Za'abal Castle was built on the ruins of the 900 year-old Sisra Castle, which dates back to the Nabataean period BC. Nearby is the well-known Sisra Well carved from rock – inside are stairs that leads to a three-kilometer underground tunnel linking the fort with the Al-Laqa'et area. The area was rehabilitated to welcome visitors looking to enjoy a wonderful view of the city.
---