Description
Join the full moon series
A series of trips under the full moon light
The September trip includes two sets of beginner and advanced levels.

The assembly point and timing will be determined 24 hours prior to the day of the trip.
Prefer to bring headlamp, if not, we have headlamp you can rent. (Subject to availability - there are 100 scouts).
You need to bring a red light for better visibility.

* Prevents dumping of waste to preserve the environment.
Listing Features
Outdoor

Reservations

Kids Not Allowed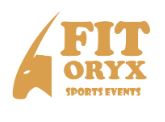 Fit Oryx
Sports events management.
Date:

Fri, 13 Sep 2019 - Sat, 14 Sep 2019

Time:

09:00 PM - 12:00 PM

Jeddah

Al Tazaj

22 SR

---

1 people are going here